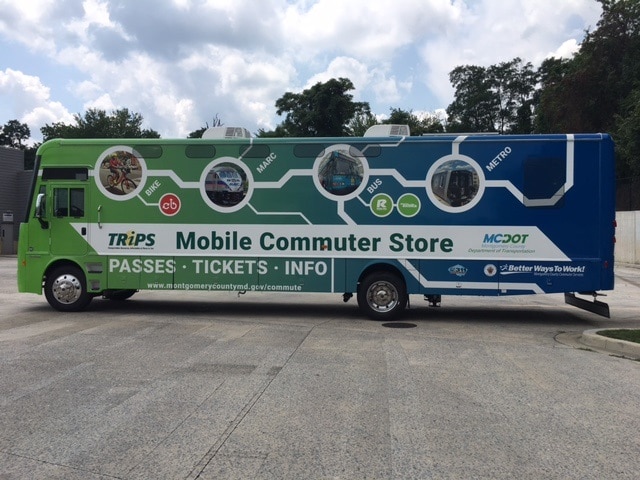 The Mobile Commuter Store brings the service of the Transit Stores to a location near you.
Mobile Commuter Store Services Include
Purchase Transit Fare
Access to Transit Maps, information, and schedules
This allows the services to be available throughout Montgomery County.
For more information including schedule of dates, times, and locations please visit the Mobile Commuter Store Information Page.